Watercolour paintings in the Taylor White collection were predominantly completed by two artists living and working in London during the mid-to-late eighteenth century: Irish-born painter, Charles Collins (1680-1744) and English painter of Huguenot heritage, Peter Paillou (c. 1720-1790). While techniques employed by Collins and Paillou are comparable insofar as they similarly employ gouache to highlight feathers, claws, and paws, for instance, both possess their own unique styles and levels of skill. It is due to their artistic individuality that similar formal details between works in the collection, including paintings by Paillou that were directly inspired by Collins, have been attributed by the Taylor White team.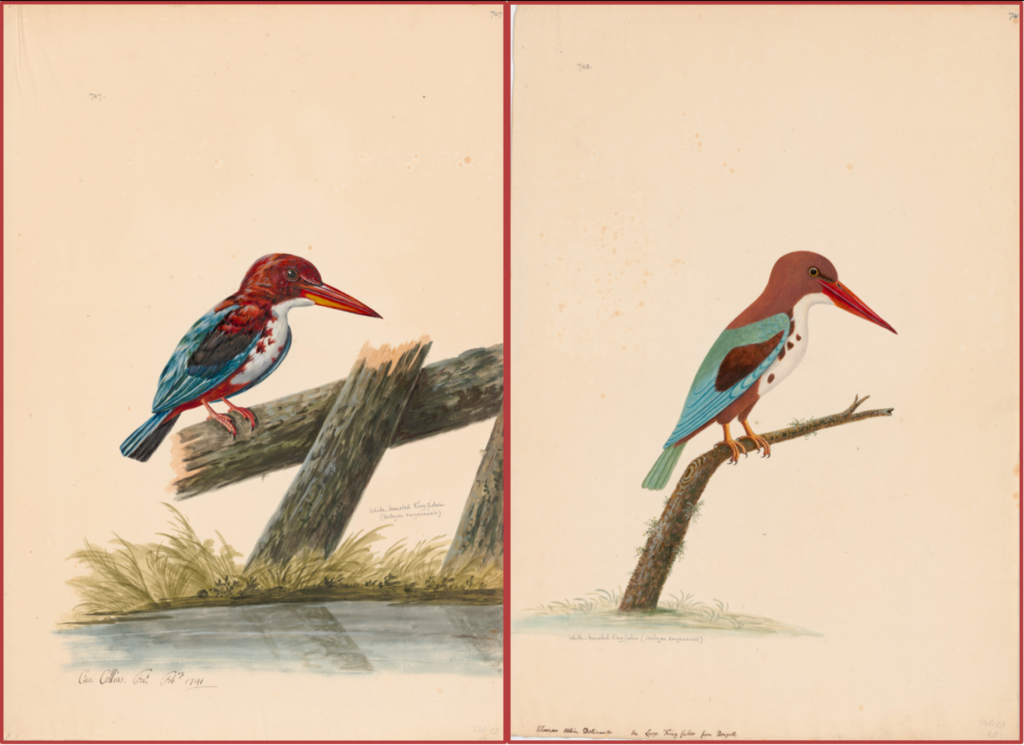 Paillou's tendency to emulate details employed by specifically Collins turned out to be a key clue in identifying other works in the collection by his hand. When compared to Collins, an artist of terrific skill with a consistently confident command of his brush, Paillou's works are altogether inconsistent in terms of quality and several paintings from the collection appear as if hurried or rushed to completion. Paillou further relies on black outlines to delineate shapes and features, which Collins and others are able to achieve using shading and colour gradations. In addition to the comparative method, we were able to identify works by Paillou via a close inspection of branches. Paillou's tree trunks are marblesque and waxy or still wet in appearance, with elliptical strokes that beanstalk skyward like mini tornadoes of paint. By contrast, Collins' branches have a drier texture; they are more naturalistic in appearance and appear to resemble peanut shells.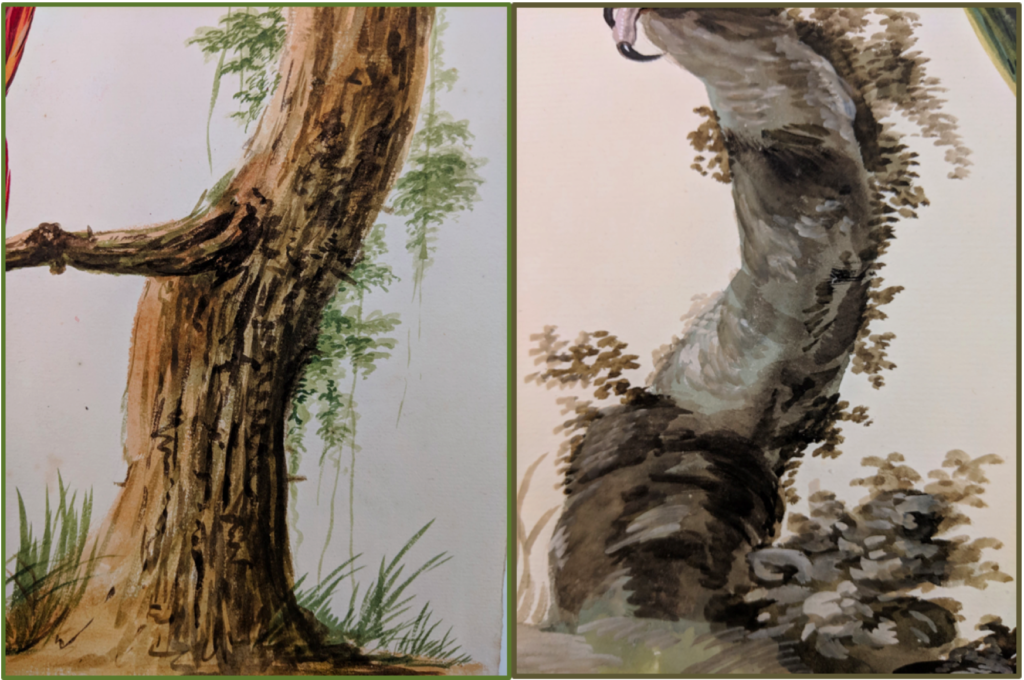 While working on our attributions for the collection, we identified a group of intriguing "anomaly works". Two paintings depicting Alces alces (moose), for instance, appear as if to have been drawn over or embellished using brown ink that resembles in effect the technique of etching.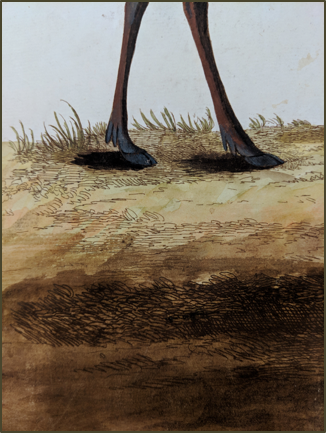 The Alces alces paintings are visibly identical and are the only two works in the collection to employ this etching-like technique, which further adds to the mystery. In another "anomaly work", the painting's background is entirely rendered to portray a mountainous skyline and a blue-grey sky.
The choice to paint a complete background may have been inspired by the contemporary pursuit of naturalism, whereby a given animal's natural environment was a matter of great interest. The idea to portray the entire folio in paint is rather distracting and is, akin to the Alces alces, not emulated in any other works in the impressive collection, which amounts to over 900 folios.
–Hayley Eaves